Dmitry Vdovin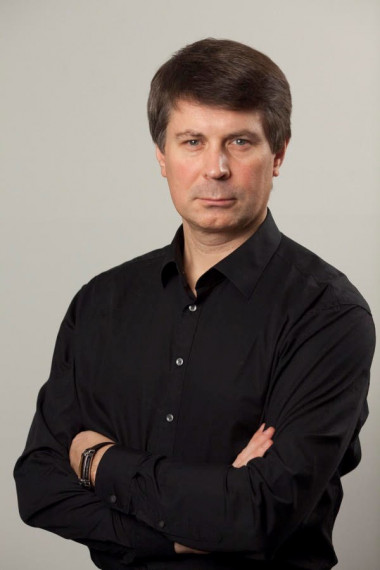 Dmitry Vdovin was born  in Ekaterinburg, Russia, and graduated from the Russian Academy of Theatrical Arts (Moscow) and Moscow Choral Academy.
He started his pedagogical career at the Gnessins State College of music, where later he became  the head of the vocal department. He was a voice teacher at the Russian Academy of music , then the chair of the vocal department at the State Choral Academy, where he is still currently a professor of the voice.
Dmitry Vdovin is a founder, artistic director and  voice teacher of the Young Artist Program of the Bolshoi Theatre of Russia (2009 - present). He was invited as a guest  teacher to the Young Artist Program/Studio:  Houston Grand Opera, Zürich Opera, Metropolitan Opera (Lindemann YADP), Opera di Roma,  Dutch National Opera, Teatr Wielki in  Warsaw, Stuttgart Staatsoper, Latvian and Lithuanian National Operas, Bregenz Opera Festival.
Mr. Vdovin has given master classes all over Russia  as well as in the USA, France, Belgium, Italy, Austria, Germany, Switzerland,  Austria, Monaco, Holland, Mexico, Poland, Lithuania and Latvia.
He has been the jury member of  the prestigious vocal competitions: Glinka, Maria Callas in Athens, Moniuszko in Warsaw, Le voci verdiane in Busseto, Viotti/Pavarotti in Vercelli, AsLiCo in Como (Italy), Opera de Tenerife (Spain), Die Meistersinger von Nürnberg (Germany), Competizione dell'Opera italiana (Austria, Russia), Bordeaux-Medoc and Paris Opera Competition (France)  Grand Opera -TV Kultura (Russia), Montreal (Canada),  Izmir (Turkey), Baku (Azerbaijan), Minsk (Belarus), Harbin (China) and others. 
Mr. Vdovin's students  won the most important international competitions (incl. Tchaikovsky, BBC Cardiff, Operalia, Viñas, Eva Marton etc.) and became the principal artists at the renowned opera houses such a  Metropolitan Opera, La Scala, Opera de Paris, Royal Covent Garden, Wiener and Berliner Staats Oper, Bejin Opera, Real in Madrid, native Bolshoi, festivals in Salzburg, Glyndebourne and Pesaro.
Honored Master of Arts of Russia, Cavaliere dell'Ordine al merito della Repubblica Italiana