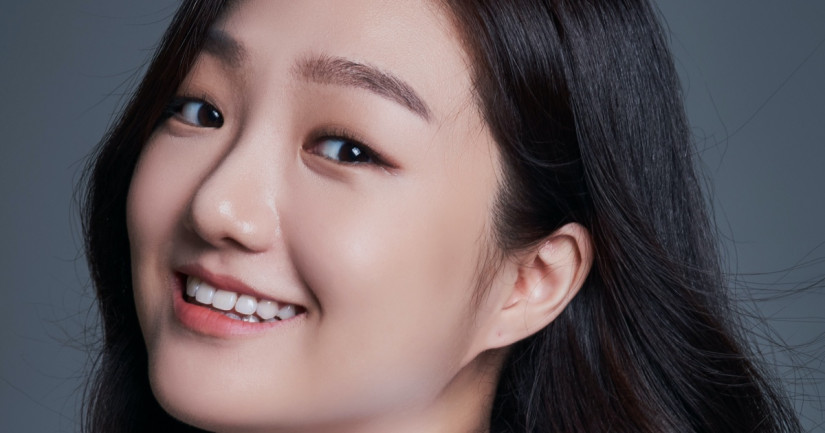 Lee Seonwoo
No. 27
Voice type: Soprano
Country: Korea, South
Date of birth: 13 October, 1997
Korean soprano Seonwoo Lee is currently pursuing her Masters degree in Vocal Arts at The Juilliard School in New York City, under the tutelage of professor Edith Wiens. She has completed her Bachelor of Music degree with the highest grade at the Seoul National University in Korea. Also, she studied at Seoul Arts High School and Yewon School, the most prestigious arts school in Korea with the highest grade.
Her competition successes include 1st prize in the Dong-A Music Competition ( she was the youngest competitor) and the Korean Voice Competition. She was also selected to perform with the Palm Beach Opera, Spoleto Festival USA and the Opera Hong Kong's NYIOP Korea audition. She has achieved recognition for her soloist skill in various competitions; Korean Broadcasting System & Han-Jeon Music Competition (2nd prize) and Daegu Vocal Competition (Grand prize). 
As to her stage appearances, she has performed in various venues throughout the USA and Asia. She made her debut as Proserpina in L'Orfeo with conductor Avi Stein at Peter Jay Sharp Theater. Her recent performance includes the solo in La Damoiselle élue at Alice Tully Hall in March with Maestra Barbara Hannigan. She performed Lincoln Center's "Restart Stages" as part of the Juilliard NOW series, and the "Verdi Opera Gala Concert" organized by the Korea National Opera and "New Artist Concert" of Chosun Ilbo. She also performed in Lotte Concert Hall with the Hankyung Philharmonic Orchestra.
Ms. Lee has also attended master classes with Helmut Deutsch, Anna Bonitatibus and Olga Makarina and received coaching from Barbara Hannigan, Denyce Graves, Lawrence Brownlee and Isabel Leonard.
Competition Repertoire
Preliminary
Liszt: Pace non trovo (Sonetto 104 di Petrarca)
Thomas: À vos jeux, mes amis – Ophélie's Mad Scene from Hamlet  
Rossini: Una voce poco fa – Rosina's cavatina from Il barbiere di Siviglia
Semi-final
Verdi: Sul fil d'un soffio etesio – Nannetta's aria from Falstaff
R. Strauss: Großmächtige Prinzessin – Zerbinetta's aria from Ariadne auf Naxos
Final
Donizetti: Il dolce suono – Lucia's aria from Lucia di Lammermoor
R. Strauss: Ich bin euer Liebden sehr verbunden – Sophie's aria from Der Rosenkavalier
Massenet: Je marche sur tous les chemins... Obéissons quand leur voix appelle – Manon's arias from Manon