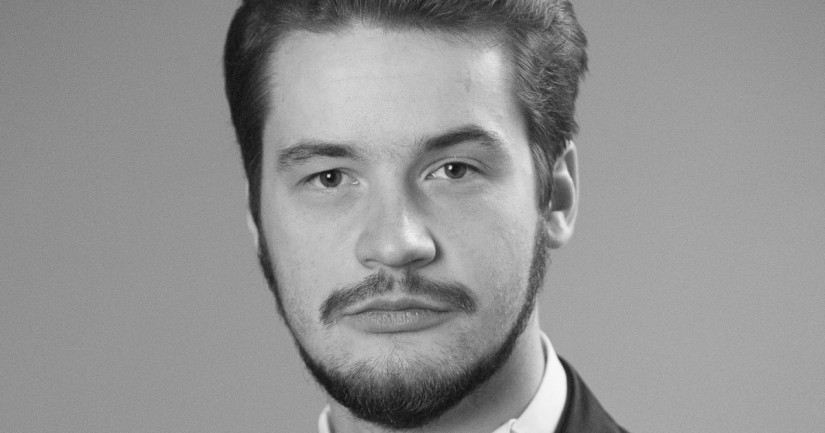 Kulagin, Aleksei
No. 25
Voice type: Bass
Country: Russia
Date of birth: 22 July, 1994
Aleksei Kulagin was born in Orel, Russia. He was a soloist in the Zazerkal'ye musical theater in 2018–2019. In 2019 he graduated from the St Petersburg Rimsky-Korsakov Conservatoire and joined the Young Artist Program of the Bolshoi Theatre under the Head of the Program Prof. Dmitry Vdovin.
He has attended masterclasses with Neil Shicoff, Evamaria Wieser, Robert Koerner, Sergei Leiferkus, Ernesto Palacio, Plácido Domingo, Ildar Abdrazakov. He has worked with Luba Orfenova, Mzia Bakhtouridze, Semyon Skigin and Ivari Ilja, conductors Tugan Sokhiev, Alexander Solovyov, Dmitry Korchak, Mikhail Sinkevich, Philipp Chizhevsky and Anton Grishanin.
Roles performed include King René in Iolanta, Sobakin in The Tsar's Bride, Prince Gremin in Eugene Onegin, Grandfather Frost, Bermyata in The Snow Maiden, Bonze in Madama Butterfly, Simone in Gianni Schicchi, Angelotti in Tosca by Puccini, Aleko and the Old Gypsy in Rachmaninov's Aleko.
Aleksei was awarded in the 59th Tenor Viñas Contest (Barcelona, 2022, 4th Prize), the OPERA CROWN, Tbilisi International Voice Competition 2021 (1st Prize), the Vlll Galina Vishnevskaya International Opera Singers Competition (Moscow, 2021,1st Prize). He won the second Prize in The Xlll Elena Obraztsova International Competition of Young Opera Singers (St. Petersburg, 2021), and first prize of the International Vocal Competition «José Carreras Grand Prix» (Moscow, 2021)
Competition Repertoire
Preliminary
Liszt: Im Rhein, im schönen Strome
Verdi: Studia il passo, o mio figlio… Come dal ciel precipita – Banco's recitative and aria from Macbeth
Bizet: Quand la flamme de l'amour – Ralph's aria from La jolie fille de Perth
Semi-final
Rossini: La calunnia è un venticello – Don Basilio's aria from Il barbiere di Siviglia
Rachmaninov: Ves' tabar spit – Aleko's cavatina from Aleko
Final
Tchaikovsky: Gaspot'moj, jesli greshen ja – René's aria from Iolanta
Verdi: Che mai vegg'io!... Infelice!... e tuo credevi – Silva's recitative and aria from Ernani
Weber: Schweig'! schweig'!, damit dich Niemand warnt – Caspar's aria from Der Freischütz