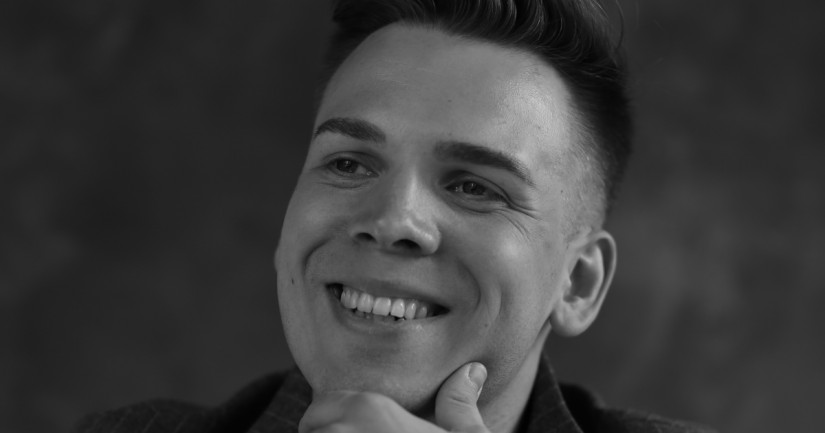 Danilov, Andrei
No. 8
Voice type: Tenor
Country: Russia
Date of birth: 27 July, 1988
Andrei Danilov was born into a family of musicians. His parents are soloists at the Irkutsk Musical Theater. So after obtaining his first Master's Degree as Interpreter of Chinese and English, he decided to join the same Theater first as a guest (2011) and then as ensemble member (2013). Mostly specialized in musicals and rock-operas, he debuted as Judas in a production of Jesus Christ Superstar there. In 2015 he graduated from the Institute of Art at Siberian University of Rights, Economics and Management as Opera singer. 
After his Lensky debut in Eugene Onegin Andrei took part in some international competitions:
   1st grand – 6th V. A. Kurochkin International Competition of Young Artists of the Operetta and Musical (Ekaterinburg) 2016,
   Finalist – 1st Feodor Chaliapin International Singing Competition (Ufa) 2016,
   1st grand – 10th International Competition of Young Actors of the Operetta "OperettaLand" (Moscow) 2017,
   2nd grand – Primo Concorso Lirico Internazionale Piemonte Opera Voci Dal Mondo (Turin, Italy) 2018,
   Finalist and a special prize of the Bolshoi Theater (Moscow) – Belvedere Singing Competition (Urmala, Latvia) 2018,
   Grand-Prix – José Carreras Grand Prix (Moscow) 2018.
He Debuted as Alfredo in Verdi's La traviata in September of 2019 in Teatro Umberto Giordano, Italy, then Jeník in Smetana's The Bartered Bride in at the Kolobov Novaya Opera Theatre of Moscow, Alméric in Iolanta in Palau de les Arts Reina Sofía (Spain), and Nemorino in L'elisir d'amore in Staatstheater Cottbus (Germany). Soon after he became a Deutsche Oper Berlin ensemble member. Don Ottavio became his stage debut there. Tamino, Rodolfo, Bois-Rosé (Les Hugenots) came soon after. Guest shows also followed: Hessisches Staatstheater Wiesbaden – Rodolfo, Teatro Verdi Padova – Don Ottavio, Opéra National de Lyon (France) – Fisherman in Stravinsky's Rossignol and Fox in Renard, Graz Oper (Austria) – Rodolfo, Opera Wrocławska (Poland) - Faust.
In the 2021/22 season Andrei Danilov took the parts of Alfredo, Rodolfo and Tamino, and sang his first Rossini part as Belfiore in Il viaggio a Reims at Deutsche Oper Berlin. Also had his jump-in role debut in Staatsoper Unter den Linden as Duka in Verdi's Rigoletto.
Competition Repertoire
Preliminary
Liszt: Pace non trovo (Sonetto 104 di Petrarca)
Mozart: Dies Bildnis ist bezaubernd schön – Tamino's aria from Die Zauberflöte
Massenet: Pourquoi me réveiller – Werther's aria from Werther
Semi-final
Puccini: Ecco la casa... Torna ai felici dì – Roberto's aria from Le Villi
Massenet: Ah! fuyez, douce image – des Grieux's aria from Manon
Final
R. Strauss: Di rigori armato il seno – Italian singer's aria from Der Rosenkavalier
Offenbach: Il était une fois à la cour d'Eisenach! – Hoffmann's aria from Les contes d'Hoffmann                      
Donizetti: Tombe degli avi miei… Fra poco a me ricovero – Edgardo's recitative and aria from Lucia di Lammermoor